Los Angeles again and again.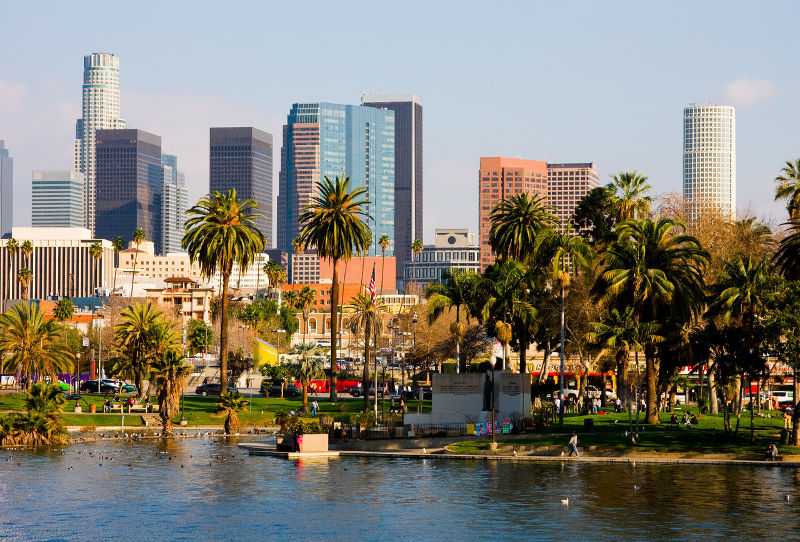 Sometimes we cannot bury our heads on the ground and praise the 'devil.' We cannot simply live in comforting lies that there is any other place that makes an ideal residence other than Los Angeles. No personal feelings but I must come head on with the facts. This is coming from the horse's mouth. Trust me when I say that I have been living in Los Angeles for a long time now and I can boldly confirm that this is heaven on earth. No bluffing, no spicing, no cat-painting- just the mere truth.
The weather! Man! I must touch on this primarily. You do not need an angel to confirm to you that much relies on weather. I am the kind of person who would not want to live in a place that roasts me alive due to scorching heat. Neither am I a person who would shamelessly opt place with no room heaters for winter.
I love Los Angeles- Simply put!
I want a place where Christmas comes normally and not one that has snow amiss. Are you kidding me? Are there places where Christmas comes with no snow? Maybe where aliens live. Los Angeles is the only place with normal weather. All other states get their weather operation straight from the devil's station. But even if you want the whole Christmas snowing spirit, Big Bear is just an hour or so away from LA.
Do I have to touch on traffic? Yes! Why not? I promised to hit the nail on the head, and that is precisely what I will do. See…
All I ever wanted was a place that I could peacefully sleep and wake up comfortably, take my shower, commute to work without missing even a second. Now, this is what Los Angeles is all about. I have never spent a whole century in traffic until I visited New York once. No hard feelings but comparing New York or any other state with Los Angeles regarding traffic is the same as comparing death and sleep. Mind you we are always busy. Just that we have civilized drivers and non-shitty traffic control team, unlike some other ancient states that I know.
Traffic in Los Angeles is not that favorable. What you may have read so far about my ideal Los Angeles the bitter truth. Traffic is unbearable. Sometimes it is faster to fly to NYC instead of braving through the nasty traffic. This is the truth, but still, I'd rather drive in LA. A local like me knows the perfect time to avoid hectic traffic. The secret is move after 10 am and return after 3:00 pm or after 8:00 pm.
I still choose Los Angeles.
Let me touch the core of the matter. I am one person who feels every penny in my pocket. Do you have an idea how long some of us work? Do you have an idea the little amount we make- small enough not to quench a church rat? Now imagine your damn salary draining in house rent and shitty food. Oh man! I cannot believe. Los Angeles truly minds my pocket. Instead of shamelessly committing financial suicide, I would rather be in Los Angeles where we at least have some reasonable economic life. All other places will milk you down to the last drop of your saliva. No mercy!
I mean no insult but honestly, there are places where people claim to live in good houses yet they live in dungeons. Ancient life is gone folks. What you need is a nicely done apartment, one that you do not have to share with some morons in the name of friends. I visited my friend in Virginia sometimes back, and we had to share an 'apartment' with a supposed friend. Dude this guy was snoring too loud to scare the hell out of my dogs. This really pissed me off especially when I remembered my comfy house in Los Angeles. I just love the housing in Los Angeles. No congested neighborhood, no sharing apartments with crazy witches, no paying hefty rent- just what you need to have good night dreams. All other places are a real nightmare.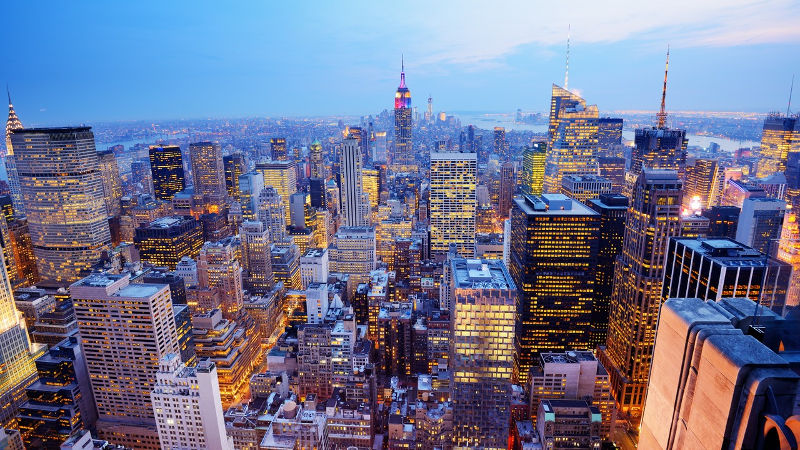 The quality of life! Yes! Let us talk about it. Los Angeles is the synonym of 'the best quality of life,' and I mean it. Have you ever had of living comfortably and cheaply? Now that is what Los Angeles is all about. How would you love to breathe some fresh air every morning and all day and night long? Los Angeles meets this provision, unlike other places where you wake up to a slap of polluted shitty air. Why should I die young for choosing to live in chemical tanks in the name of States? Why would I commit suicide literally for breathing stinking air when Los Angeles holds heaven for me? I love myself and more so my life. I choose Los Angeles. The breeze of the ocean, the greener suburbs, name it. It's all here.
Let me ask this…do you have to formulate an escape plan just to leave a place that you call your home? I did not know that 'Escape from Sobibor' (the famous movie of the past) would come to reality in some of the American states. It is more like a prison break when it comes to leaving some of these states. Los Angeles has some sympathy for your freedom of movement. I enjoy moving in and out of the state, and this is one of the things that made me chose Los Angeles. Move in an out of the state under minimal surveillance and minimal policies, no godforsaken corps everywhere to screen your damn tickets, in fact, no unnecessary tickets in the name of movement from one place to another. I just pity some states. 'Prison Break' is real.
Need I say more? Oh, my! Did you know I could freak out for just coming across a bug? Not to mention the expected reaction to seeing a rat. I personally detest these creatures. I cannot simply share the same room with them. Talk of Los Angeles, speak of cleanliness. No bugs, no mice, no nasty creatures sharing your space with you. It is just an elegant space for you and your family. I won't be insensitive and mention some places I know, but one thing I am sure of is that some places are fighting bugs and mice. Could you spare me the damn nonsense?
At least we do not give a hoot on all your issues New Yorkers and any other residents elsewhere. What more can we ask other than a state so serene for everyone? Los Angeles rocks! We are still your brothers and sisters. You can 'escape from Sobibor' and come to to spend a night in Los Angeles. At least you will have an experience of transiting from hell to heaven when you are still living.
Not to mention that people here are friendly. Flakes mostly yes, but at least nice and polite. I remember a day I was traversing in New York, only to ask for some directional assistance from a random person in the streets. The damn head would not even turn around to help me out. How rude? At least we have some sense of dignity in LA. You might come across some stubborn heads in Los Angeles but they will at least show you the way or even offer added assistance.
I choose Los Angeles once again. Even in the next life I would live in Los Angeles. Why lie?
Ακολουθήστε το
Greeks Channel
στο
Google News
και δείτε πρώτοι όλες τις ειδήσεις, με τα πιο δημοφιλή νέα και έκτακτη επικαιρότητα για την Ελλάδα και όλους τους Έλληνες καθώς επίσης οτιδήποτε καινούργιο και σημαντικό αφορά την Ελληνική κοινωνία και ομογένεια.