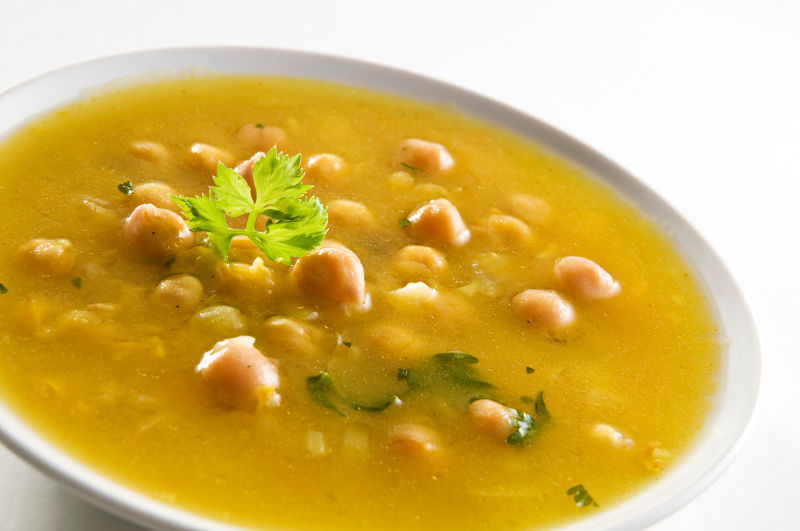 Ingredients
- Dry chickpeas- 500 grams (soaked overnight)
- Red onion- finely chopped
- Olive oil- ½ cup
- Salt and pepper- Freshly ground
- Lemon juice- 1-2 lemons
- Bay leaf- 1
- Dried oregano- 2 table spoons
Procedure
1. Begin by rinsing the chickpeas very well. Rub them if necessary.
2. Place the chickpeas in a bowl and cover them with water.
3. Boil the chickpeas for 15 minutes.
4. Drain and transfer the boiled chickpeas into another boiling bowl and add water. Add olive oil. Bay leafs, oregano, and onion.
5. Allow the mixture to cook for 1-2 hours. Keep checking the cooking progress.
6. To make the soup thicker, you can add flour and lemon and stir. The soup should be ready to be served.
Ακολουθήστε το
Greeks Channel
στο
Google News
και δείτε πρώτοι όλες τις ειδήσεις, με τα πιο δημοφιλή νέα και έκτακτη επικαιρότητα για την Ελλάδα και όλους τους Έλληνες καθώς επίσης οτιδήποτε καινούργιο και σημαντικό αφορά την Ελληνική κοινωνία και ομογένεια.
MORE STORIES FROM GASTRONOMY