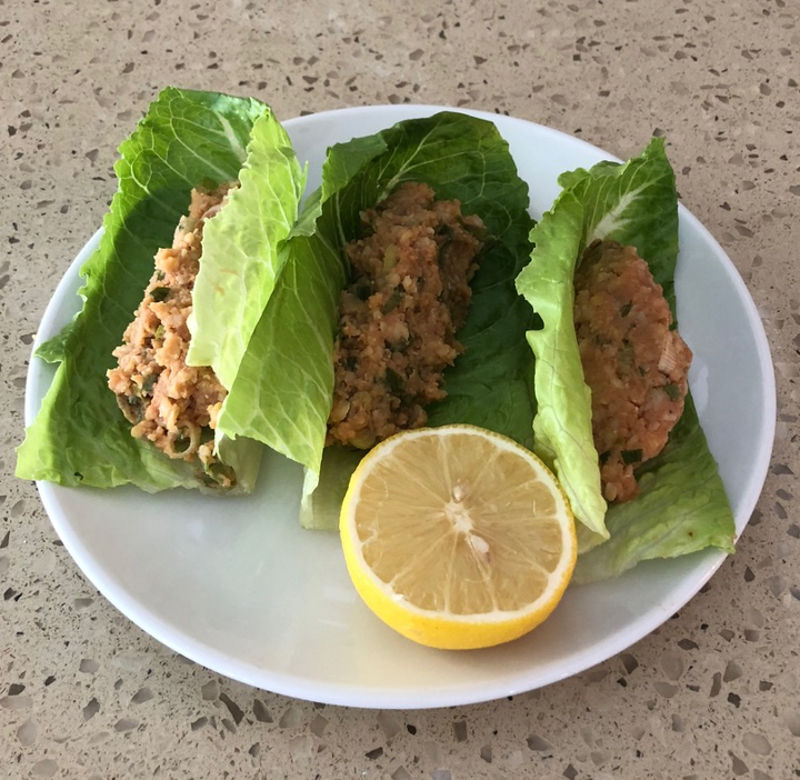 1 cup bulgur wheat the golden
1 cup red lentils al dente
2 tbsp tomato paste
1 cup finely chopped scallions
1/2 cup finely chopped parsley
2 tbsp salt
2 tbsp cumin
3 tbsp EVOO
Boil lentils until become soft, mix with bulgur. Let them dry.
Mix all ingredients together till they come to a burger patty consistency.
Fry with extra virgin olive oil.
Then serve soup spoon portion on Romain heart lettuce wrap must be serve with a lot of lemons.
Ακολουθήστε το
Greeks Channel
στο
Google News
και δείτε πρώτοι όλες τις ειδήσεις, με τα πιο δημοφιλή νέα και έκτακτη επικαιρότητα για την Ελλάδα και όλους τους Έλληνες καθώς επίσης οτιδήποτε καινούργιο και σημαντικό αφορά την Ελληνική κοινωνία και ομογένεια.
MORE STORIES FROM GASTRONOMY