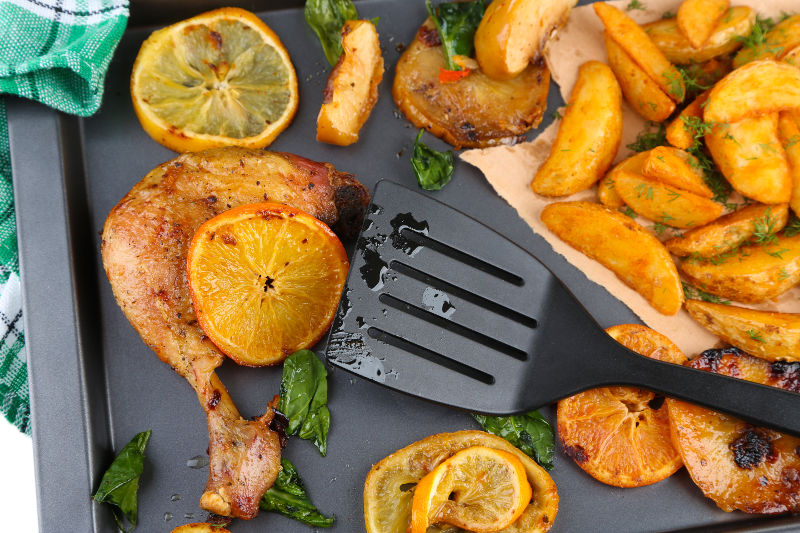 Ingredients
- Clove garlic- 1 pc
- Peppercorns- 1 teaspoon
- Dry oregano- 1 teaspoon
- Ground salt and pepper
- Potatoes- 1kg
- Feta cheese – Chopped into small cubes
- Chicken- 1 kg cut into 8 portions
- Lemon juice extracted from medium lemons
- Extra virgin olive oil- 5 tablespoons
Procedure
1. Peel the garlic and, using your hands, rub it on each portion of chicken.
2. Season the chicken with salt and pepper
3. Prepare potato wedges and place them in between the chicken pieces. Add some lemon juice into water and add the content into the baking tray bearing the chicken and potatoes. Make sure that the water covers half the chicken.
4. Cover the content with aluminum foil and place it in an oven for approximately 50 minutes. The Greek lemon chicken should be ready to be served.