Shrimp saganaki with Feta cheese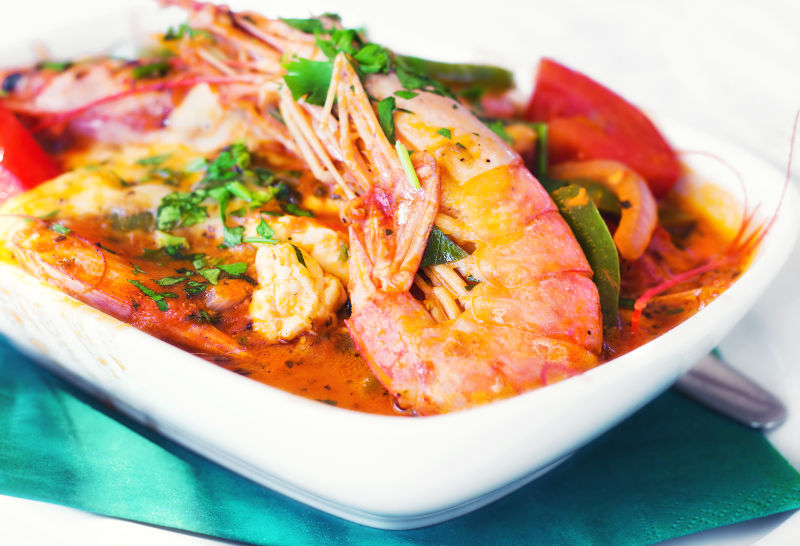 Ingredients
- Ground pepper and salt
- Prawns- 12
- Red onion- 1 (chopped)
- 2 Spring onions- Sliced
- Garlic cloves- 2 (chopped)
- Greek drink ouzo- 60 ml
- Parsley- 2 tablespoons
- Feta cheese (cubed)- 250 grams
- Olive oil
- Hot chili
- Sweet Parprika
Procedure
1. Prepare diced tomatoes and allow them to strain in a colander.
2. Heat olive oil for approximately 1 minute and add chopped onion. Also add chopped garlic and chili pepper. Allow it to cook for a while and season with salt and pepper. Add the chopped tomatoes and allow it to boil for 5 minutes.
3. Saute the shrimps and season them with salt and pepper on both sides. Add the shrimps in a preheated saucepan and allow them to cook for 3-4 minutes.
4. Garnish the shrimp with parsley. It is preferable when served hot.
Ακολουθήστε το
Greeks Channel
στο
Google News
και δείτε πρώτοι όλες τις ειδήσεις, με τα πιο δημοφιλή νέα και έκτακτη επικαιρότητα για την Ελλάδα και όλους τους Έλληνες καθώς επίσης οτιδήποτε καινούργιο και σημαντικό αφορά την Ελληνική κοινωνία και ομογένεια.